The Tech Expo – Join and submit!

We will be there!
augmented.org is media partner of THE TECH EXPO in London (October, 5th & 6th)! We are happy to be part of the event and are sure that you will enjoy it, too! On-site with us or via augmented.org.
The Tech Expo will focus on latest technology & innovation for AR, VR, regarding wearables, 3D printing and contextual technology. I'm very exited as they are putting the focus on the user experience and interaction forms additionally. A crucial piece for good AR & VR. Let's find good standards and best-practice (before some big cheese company defines it for all of us)!
The event is a two day show with conference tracks on mentioned topics, but also comes with developer workshops and showcases. Let me quote the target group from the tech expo guys:
The Technology Expo will take place on the 5 – 6 October in Central London and will bring together developers, brands, marketers, technology providers, designers, innovators and evangelists looking to set the pace in our advanced world of technology. – Be prepared to be inspired, amazed and educated on how these evolving technologies will impact your business for the better.
Join the competition and grab the award!
You can still join and submit your entry until July, 31st!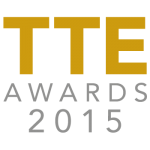 The TTE Awards are a platform designed to recognize & reward those excelling & pushing the boundaries of innovation and emerging tech. Their selected categories reflect the growth areas within emerging tech and provide an arena to highlight those creating high level innovations and pushing forward emerging sectors – creating a name for the world of Tech.
So, who are the TTE Awards for?
Brands, Marketers, Creative & Digital Agencies creating innovative strategies within emerging tech sectors, Innovative
Developers, Cutting Edge Software & Hardware tech providers and Emerging Tech Start-ups!
Awards Categories
Best Hardware Innovation 2015
Best Software Innovation 2015
Rising Star Start up 2015
Best AR Technology Platform 2015
Most Innovative use of AR 2015
Most Innovative use of Contextual Technologies 2015
Best IoT
Solution of 2015
Best use of VR 2015
Developer of the Year 2015
TTE Champion 2015
So, if you have something up your research sleeve and want to share it, do so very quickly and join the TTE awards! You will find all the details on the TTE AWARDS page:
http://www.the-tech-expo.com/tte-awards/
See you there!