Upcoming events 2016

Still have some budget over for 2016 and want to see the best AR conferences? Where to go? What will these conferences offer? When are the dates? Augmented.org is putting together this overview to finish the year with a full schedule! (Prices are regular prices for full conference, not the early birds, etc.) Enjoy!
---
ISMAR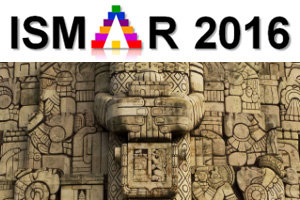 Tagline: International Symposium on Mixed and Augmented Reality
Web: http://www.ismar2016.org
When: September, 19.-23.
Where: Merida, Mexico
Size: 400 attendees last year
Price: $ 25,000 (Pesos) (~ USD 1.300)
What? The IEEE ISMAR is the leading international academic conference in Augmented Reality and Mixed Reality. While other conferences focus more on the business part of using the technology, the ISMAR is closer to research and the technology itself. It´s the long-term place to be if you are close to the roots of AR.
For whom? Academic people and research fellows.
---
DIGILITY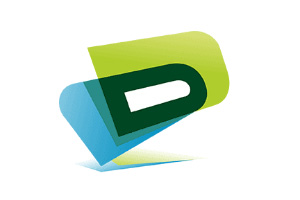 Tagline: New realities. New business.
Web: http://www.digility.de
When: September, 22.-23.
Where: Cologne, Germany
Size: first time, along with Photokina fair (180.000 attendees)
Price: € 599
What? New conference for the digital reality. Quoting their press info, it´s devoting itself completely to AR and VR to "meet manufacturers, developers, researchers, investors and industries. Find hands-on experience, inspiration and new business." Business professionals and researchers alike are present to talk about their experiences and their forecast for AR and VR.
For whom? AR/VR enthusiasts from all fields reaching from marketeers, developers to researchers.
---
Augmented World Expo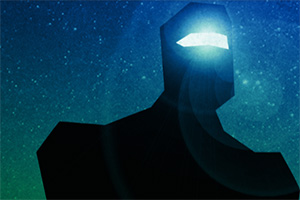 Tagline: Superpowers to the people!
Web: http://www.aweeu.com
When: Octobre, 18.-19.
Where: Berlin, Germany
Size: 1.500 attendees
Price: € 895
What? The European version of the big AWE in the States. They fully dedicate to AR and are well known. Their claim on the web is "Join over 1,500 professionals including a mix of CEOs, CTOs, designers, developers, creative agencies, futurists, analysts, investors, and top press in a fantastic opportunity to learn, inspire, partner, and experience first hand the most exciting industry of our times."
For whom? If you are in Europe and couldn`t attend the big sister AWE in USA, you should sure go here if you have any interest in AR.
---
VR & AR WORLD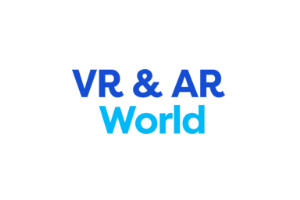 Tagline: UNLOCKING THE COMMERCIAL POTENTIAL OF VIRTUAL AND AUGMENTED REALITY
Web: https://tmt.knect365.com/vr-ar-world/
When: October, 19.-20.
Where: London, UK
Size: no info
Price: £ 799
What? How will AR/VR change the world of business? What use cases and markets exist? The conference gives a broad overview into different fields from industrial perspective, entertainment, gaming and consumer view.
For whom? A good choice if you are in UK and want to learn more about AR and VR for your business.
---
THE TECH EXPO

Tagline: Emerging Tech in Context
Web: https://the-tech-expo.com
When: October, 24.-25.
Where: London, UK
Size: 1.500+ attendees
Price: £ 895
What? The Tech Expo is about AR/VR, but also about IoT, contextual technology and innovation in other fields like FinTech. In AR/VR they state: "We explore the long term future of Immersive Technologies – Augmented & Virtual Reality (Mixed Reality). This one days conference will exam the continuity between devices and location and how to adopt Mixed Realities to create Contextual & Ambient User Experiences."
For whom? If you have more fields to cover but want to take a good look at AR and VR as well, this one might be for you.
---
SAE 2016 AR/VR
What? The organizers say that their symposium "brings augmented reality and virtual reality technologies together to demonstrate their complementary nature. This popular event will provide critical knowledge and user experience on practical application in both the design room as well as on the shop floor. Attendees will hear business cases and value propositions for utilizing the technology."
For whom? Information is still sparse, but if you are close to it in the US, you should keep an eye on it.
---
MXR SUMMIT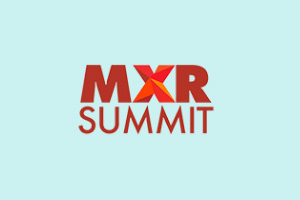 Tagline: The global summit on mixed reality, VR & AR
Web: http://www.mxrsummit.com
When: November, 15.-16.
Where: London, UK
Size: no info
Price: update pending
What? "The Mixed Reality Summit will gather together thought leaders and industry pioneers from VR, and augmented reality from across the globe for a fascinating two day conference and expo in London."
For whom? The summit lists all kinds of target groups, showing many titles on the production side (developers, artists, engineers) but also investors or marketeers. Overall a smaller activity but if you can´t get enough in London area worth a visit!
---
Siggraph Asia Macao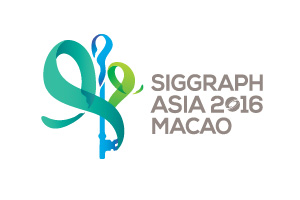 Tagline: conference and exhibition on computer graphics and interactive techniques
Web: https://sa2016.siggraph.org/en/
When: December, 05-08.
Where: Estrada da Baia de Nossa Senhora da Esperanca, Macao
Size: no info
Price: 7.000 HKD (Hong Kong Dollars) (~ USD 900)
What? Quoting: "Organized for the 9th edition, it comprises of four days of research papers, demonstrations, and screenings featuring the community's latest technical achievements, and three days of commercial exhibits displaying the industry's current hardware, software, and services." It "attracts the most respected technical and creative people from all over the world who are excited by research, science, art, animation, gaming, interactivity, education and emerging technologies."
For whom? You sure know Siggraph. If you couldn`t make it to the one in the States, this one could be up for you to end the year with great news in computer graphics and interactive technology. It does not focus on AR/VR, but typically shows up quite a big number of demos in this field nonetheless.
---
Hope this helps a bit. Let me know if I missed the one you like. I`m happy to update the list further.
Have a great day!