Sex, Technology, and Obsession
Finally! A catchy headline! Today, I'd like to motivate you guys to take a look at another kickstarter project. It is a story about sex, technology and obsession! Well, it is a movie in form of a satire. But I like the concept very much and I think we need more cool visionary near-life sci-fi movies and demonstrations to get everybody inspired and get the creativity flowing how our favorite tech stuff could work in everyday life. Maye we can make this another highlight like Keiichi's Domestic Robocop among others!
This one comes from Creative Control and describes itself as A NEAR FUTURE satire about sex, technology, and obsession.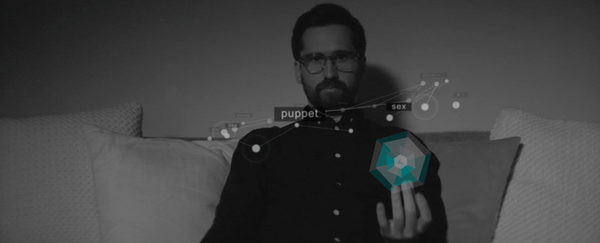 I spoke to Benjamin Dickinson from Brooklyn, NY, one head behind the project, and it seems a very high-class production to me with wits, great DOP work and great actors but with just some missing funding. A good week to go on kickstarter. Why not take a look! The story introduces briefly as In Near-Future Brooklyn, an ad exec uses a new Augmented Reality technology to conduct an affair with his best friend's girlfriend….sort of. and I very much liked Ben's quote stating it's like a Woody Allen film, if it were directed by Stanley Kubrick. Hehe! Can't wait!
If you are intrigued and would love to see more CGI work from the same guys, be sure to take a look at the cool video done for Microsoft guys on interfaces. Done by Ethan Keller who's also working on concept designs for this project.
Enjoy!