Back online! Regular's table coming up!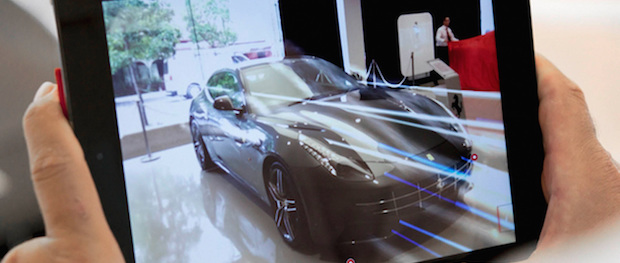 Hi everybody,
I'm back online and updating all my feeds now to see what I've missed! To brush up all memories and to meet up after a while, I'd love to announce the upcoming regulars' table! Sorry, if you are still waiting for a response on some topic, I'll get to it next days! :-)
We will meet up on Tuesday, May, 19th, 2015, 7.30 pm, at Wassermann (See ARMUC)!
Note: I needed to shift it by one week due to incredibly full bars next Tuesday (Champion's League).
Maybe metaio buddies can make it to show their latest partner's demos for Ferrari – using markerless tracking for a neat demo. But only if they bring not only the tablet, but also show it live on the car! :-) Check it out below!
Cheers,
TOBY.