Projection-Based Augmented Reality FTW!
Hi everybody,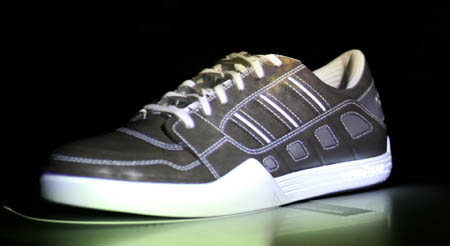 finally I can provide a first video of our prototype on projected augmented reality or spatial AR or however your preferred term is!
We've teamed up with Extend3D to create this early prototype of a new way to augment the world: we do not augment onto a screen or device, but onto the real object (or real physical dummy) in real-time!
Projection mapping has been done many times, but it was usually static. Except for a few demos, the real-time tracking approach is still pretty unique for the industry.
We use a white and diffuse finished object (3D prints or real painted ones) and set up the projector & tracking system ("Werklicht HD") to see the markers and to cast the image onto the real object's space.
Imagine this for Virtual Prototyping, Design Reviews without building new hardware prototypes, clay models, etc. over and over again. Just augment your ideas to the real space. Now you can touch and feel your augmentations. All in real-time. Or get dressed with a white shoe/shirt and customize your looks, projecting your pick.
This is an early prototype, shown at the conference RTT Excite 2012. Enjoy and please let me know what you think in the comments/Facebook/G+! :-)
Other news