Mediated Reality Group

Social implications of a technologically mediated reality and how to improve on it.
This is a new platform to help out humanity. It will grow over time.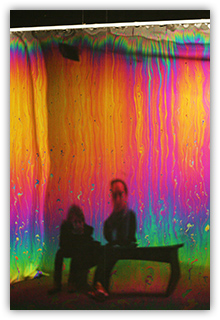 Mixed reality, virtual reality, modulated reality… smartphones, smart glasses… we see the world through a digital mediator. Not very often we are unhooked. We love to have these digital helpers and connect remotely with friends or collegues. But how will it change society? What technological challenges do we need to address? Will there remain freedom in the metaverse?
This new platform wants to draw experts into its circles to discuss these and more questions from a technological but also a philosophical point of view, to meet up virtually (and hopefully also phyiscally) and to try out the latest technology live and directly – together and socially.
---
For the beginning, we will kick off with a meeting, hold entirely in the metaverse. Invite-only for now. So, please stay tuned for more!
If you think you should be in here, but aren`t, please let me know.
The new platform will kick off later on www.mediatedreality.org